We pride ourselves on having a great selection of fine vintage instruments and microphones, the cornerstone of which is our 1968 Hammond Organ. We have a wide selection of microphones from an AKG C12A tube mic to the warm and rounded Coles 4038 ribbon mics. Everything is maintained in-house in full working order, ready for your session.
Instruments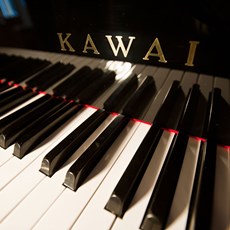 Kawai BL-71 Piano (1973)
This piano arrived in the studio in 2010. Built in 1973 it is in fantastic condition, with a lovely warm tone and well defined bass, great for jazz and with a bit of EQ can work really well in a pop/rock arrangement.
It has an extended key length so the action and feel is much more like a grand piano.
If upright pianos aren't your thing we can hire in a 5 1⁄2 ft Yamaha grand piano, please get in touch for pricing.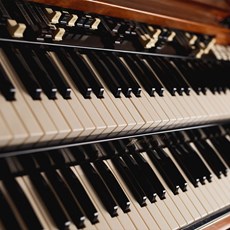 Hammond Organ A100 (1968)
This stunning A100 became part of the studio family in 2017. Incredibly it had one owner from new so the condition is superb. For those who don't know, an A100 is essentially the same as a B3 or a C3 but in a different case and with internal speakers, the tonewheel generator and preamp are exactly the same! We have our A100 wired up in the same way as a B3 or C3 so look no further if you're after that classic B3 sound on your recordings.
As it's from 1968 it has a slightly brighter tone than the earlier Hammonds due to the 'red cap' filter capacitors on the tonewheel generator.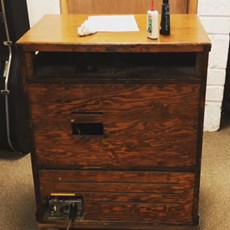 Leslie 142 (C.1960s)
This Leslie started life as a 145 but we had the amplifier converted to the balanced 122 specification. This means it in can accept balanced line level signals so if you want to run guitars, drums or anything through it, that is more than possible.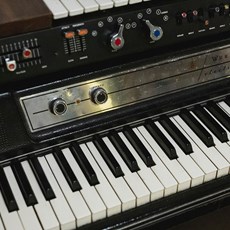 Wurlitzer EP200 (1972)
Not to be confused with the EP200A. The EP200 doesn't have quite the same noise rejection as an EP200A but sounds great all the same. This came from Eric Clapton's estate manager so it's been in in good hands. The action has recently been oiled so it's a joy to play.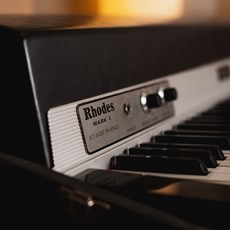 Stage Mk 1 Rhodes 73 (1976)
The Mk 1 Rhodes is the classic Rhodes sound. No amplification so the sound is pure and bell like. It also means it can be run through any of our vintage tube amps and through guitar pedals to give it some serious grit. The Rhodes currently belongs to, and is on kind loan from Josh Phillips of Procol Harum.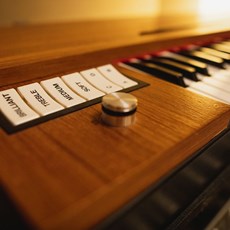 Hohner Clavinet D6 (1971)
Originally owned by Gary Brooker of Procol Harum, this is the real deal when it comes to funky clav sounds. No virtual instrument can get close to the feel and idiosyncrasies of a real D6. Run it direct or through a wah pedal and amp to get your flavour.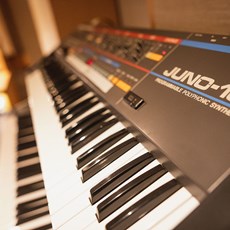 Roland Juno 106 (1981)
The gorgeous design of the Juno 106 is enough to inspire creativity but the sound is second-to-none. One of the easiest synths to navigate, this digitally controlled analogue synth is awesome. Fully MIDI controllable.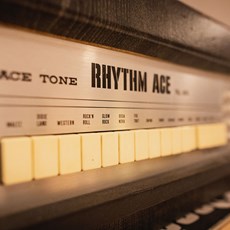 Ace Tone Rhythm Ace FR-1 (1965)
One of the first drum machines to feature what would become 'that' 808 bass drum sound. Ace Tone eventually turned into Roland so this is the grandaddy of drum machines. Used on countless records from Sly and the Family Stone to Gorillaz this can be used to create quirky rhythm tracks with all the feels.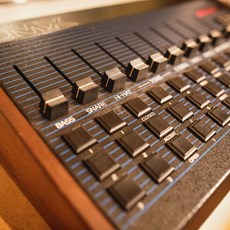 Oberheim DMX (1981)
Ever heard Blue Monday by New Order? Then you've heard the Oberheim DMX Drum Machine! Classic 80's drum sounds with full MIDI compatibility. Use the on-board sequencer or hook it up to the computer for that 80's vibe.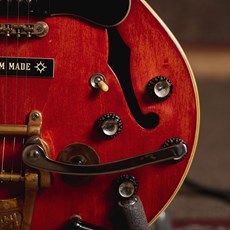 Guitars
Gibson ES-335 (1964)
Fender Telecaster (2003)
Fender Telecaster (C.1970s)
Fender P-Bass (50s Reissue)
Custom Firebird
Squier Bass Six
Squier Baritone
Yamaha CPX-5 Acoustic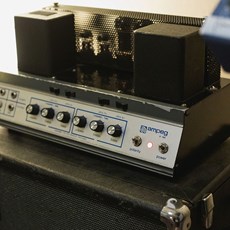 Backline
Ampeg B-15N 'Fliptop' Bass Amp

Fender Blues Deville 4x10

Fender Champ

Fender Musicmaster Bass

Fender Princeton

Marshall JCM800 2x12

Recording Equipment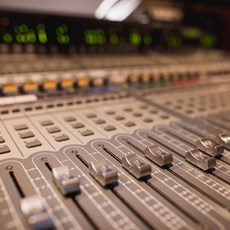 Control Room
DAW
Mac Pro 5,1 2010
Pro Tools Ultimate 2019
1x HDX card
UAD Quad PCIe
Control Surface
Monitoring
APS Aeons
Avantone MixCube
Converters
Avid Omni
2x Avid HD I/O 16
Digidesign 192
(Total 54 I/O)
Preamps
Focusrite ISA Series
Audient
Hairball Lola's
RME
Other Outboard
Burl B32 Vancouver summing mixer
Hairball 1176 Compressors
Chandler Ltd-1 Mic Preamps x2
API 512c x2
API 550b x2
DBX 160A x2
Chandler Ltd-2
UA 4110 4-Channel Preamp
Custom Kedwards 4-Channel Preamp
WEM Copicat Tape Delay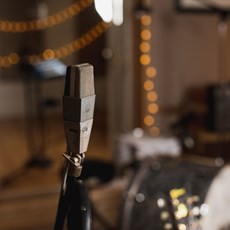 Microphones
AKG C12A (yes, an original!)
AKG C414 EB silver (w/CK12 brass capsule)
AKG C414 EB black
AKG C414 XLS (pair)
AKG C451 x3
AKG D190 x3
AKG D20
Audio Technica AT4050 x2
Audio Technica ATM25 x2
Audix D6
Beyerdynamic M201 x2
Beyerdynamic M88 x2
Calrec CM652D x2
Coles 4038 x2 (by request)
Flea 47
Neumann KM84 x2
Neumann U87 x2
Oktava Mk-012 x2 (omni and cardioid)
Royer R-121 x2
Sennheiser E609
Sennheiser MD421 x5
Shure Beta 52a
Shure Beta 57
Shure SM7B
Shure SM58 (loads)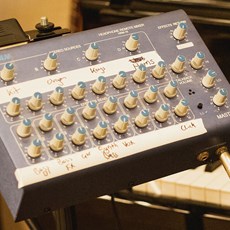 Foldback
We pride ourselves on having one of the best headphone systems ever made. The Furman HDS-16 system allows each person in the band to have absolute control over their headphone mix. Each personal mixer has 16 channels of audio (4x Stereo and 8x Mono) for every eventuality. The units even include a talkback mic (which can be recorded!) so communication between the artists and control room is easy.
A word on servicing...
The upkeep on these instruments is fun and rewarding but sometimes things go wrong. We don't want you to be disappointed so if a piece of our gear is critical to your session please call ahead to check if everything is in full working order.